Our Books
Please take a moment to view our products. Thank you for visiting, and return to www.ridgwaypark.com for new upcoming items. Ridgway Park is a privately-owned company dedicated to producing high-quality books and related products on local topics.
New! – Balboa Park with Ranger Kim
What does a Park Ranger do?
This question leads one small boy on an imaginary journey with Ranger Kim around the heart of San Diego's Balboa Park. More…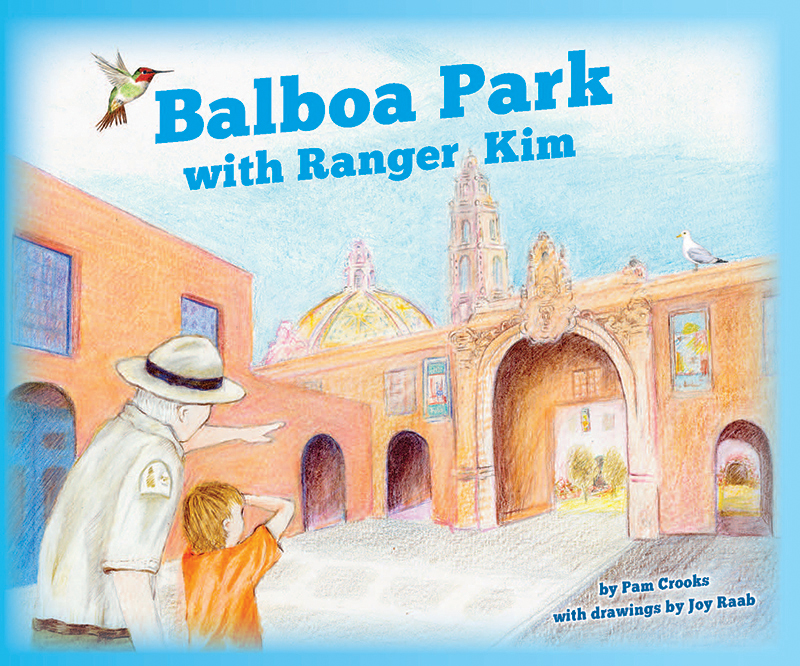 Discover Balboa Park
Whether you are a visitor to the San Diego area or a life-long resident,
our books will enlighten your knowledge and enrich your visits.
The company's flagship product about America's greatest urban park.

Walking Guides
Walking is one of the best things about being in Balboa Park. These convienient pocket sized books have a handy central map and insights into the history, buildings, major botanical gardens and various other features of the park.

A Walk in Balboa Park – Self-Guided Walking Tour #1
Historic El Prado, major gardens, art, science, and much more. Takes about one hour to complete.

A Walk in Balboa Park – Self-Guided Walking Tour #2
Explore an international zone, discover the palisades area, museums, puppets, and remains of a second exposition.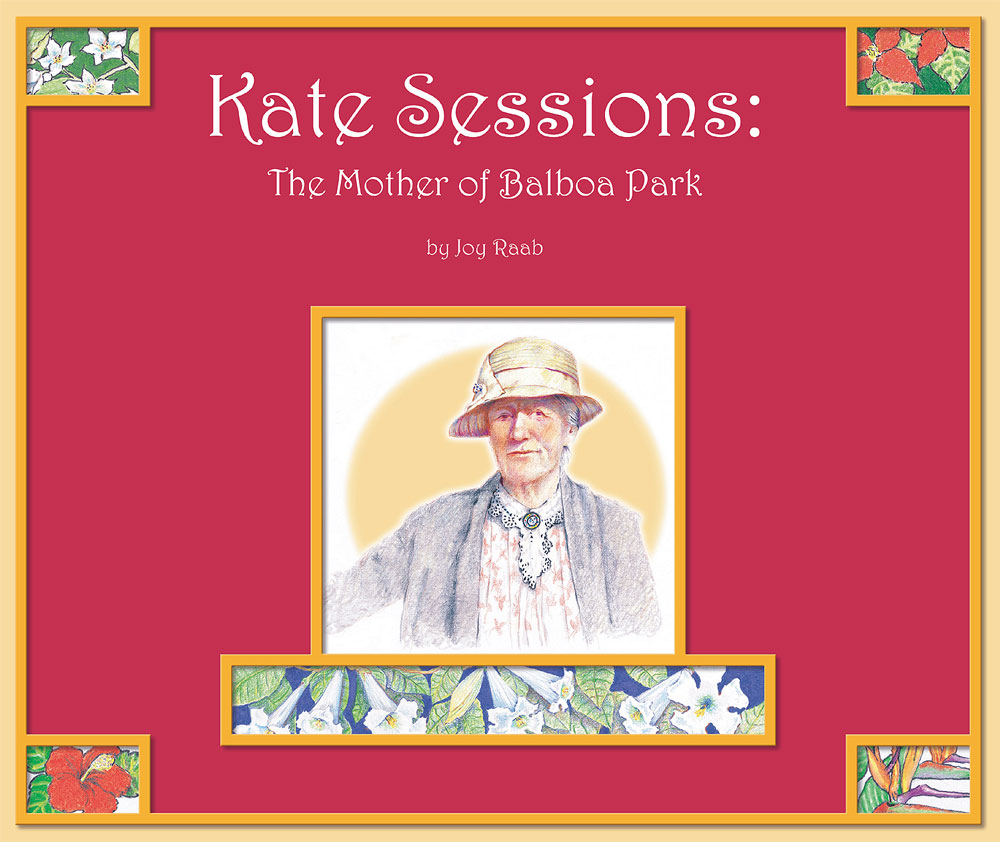 Kate Sessions:
Mother of Balboa Park
In this charming children's book, author and illustrator Joy Raab tells how San Diego's unique urban park became a botanical, as well as cultural, wonderland. Kate Sessions: Mother of Balboa Park chronicles the story of Kate's life from her days as a student in Oakland in the late 1800s, to her proudest moment, when, at age 81, she received a medal from the American Genetic Association – first ever awarded to a woman – for her work in flower and plant introduction.  More . . .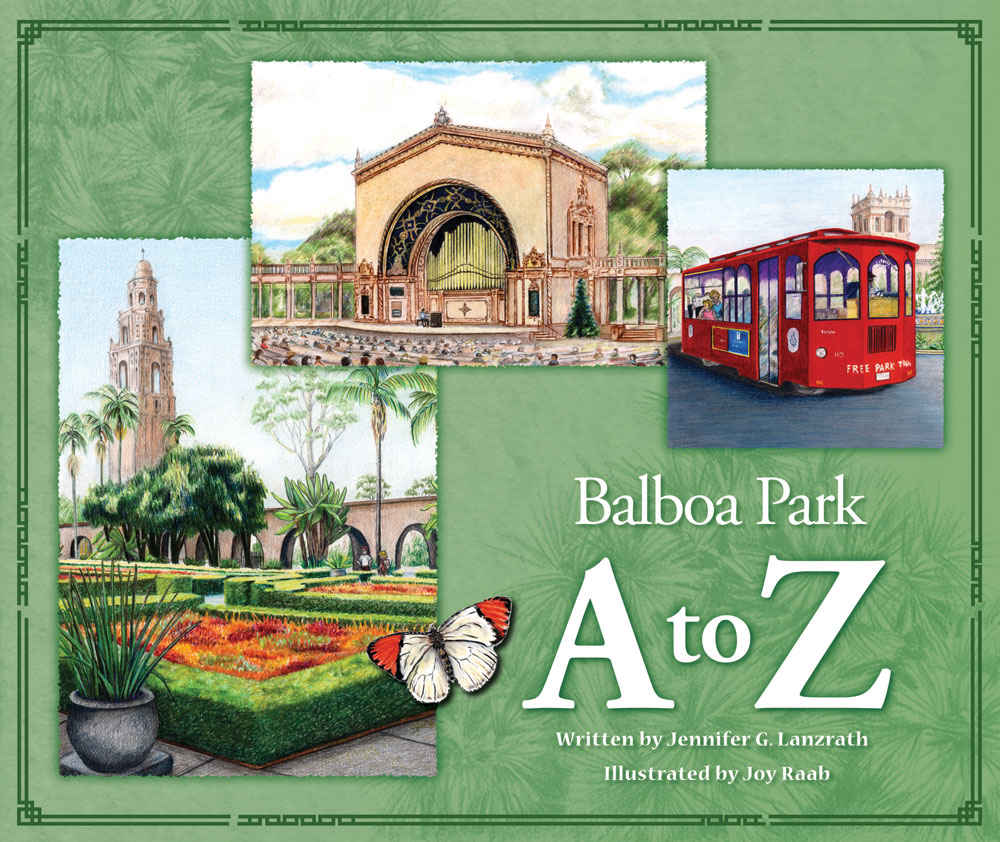 Balboa Park:
A to Z
Balboa Park: A to Z can be read to preschoolers who will delight in the drawings, while an older child, parent or grandparent can delve into the history of the place. In other words, just like the Park it describes and illustrates, "A to Z" has something for everyone!  More. . .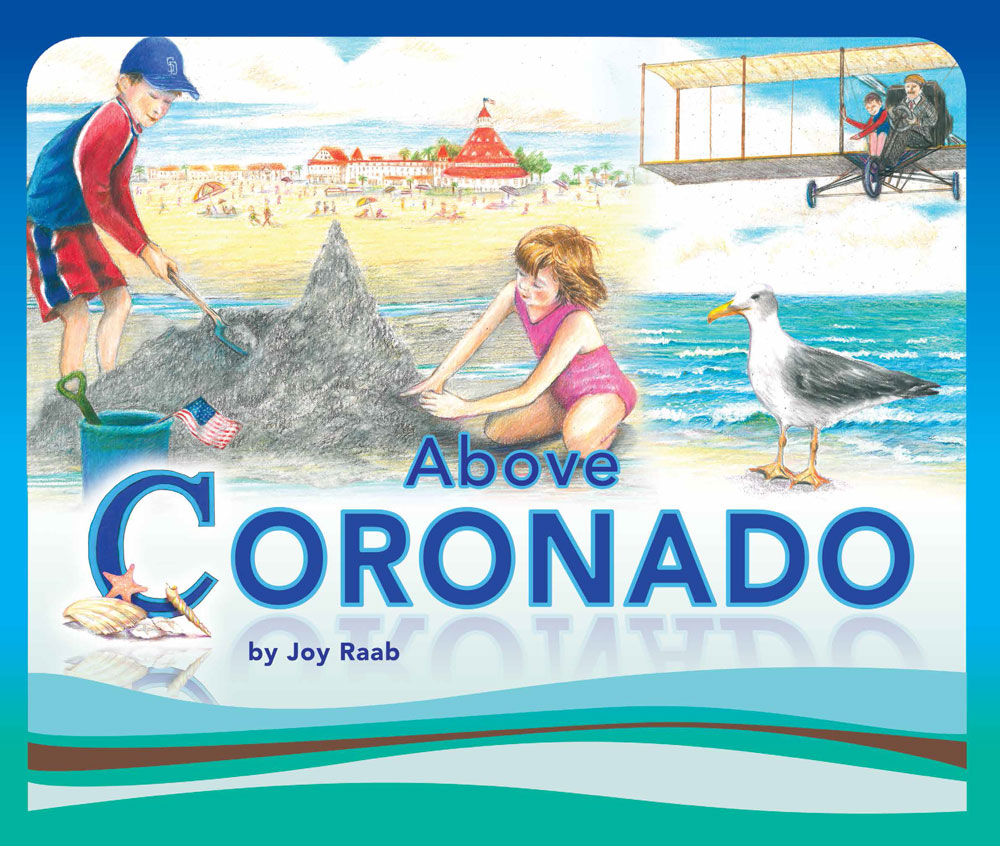 Above
Coronado
A charmingly illustrated story of a young boy who meets famous aviator and inventor Glenn Curtiss in 1911 Coronado, California. Bonus section includes actual details of Coronado's early development. ABOVE CORONADO was written and illustrated by Joy Raab, also author/illustrator of Kate Sessions: Mother of Balboa Park, one of our most popular titles. 32 pages, full-color.  More. . .